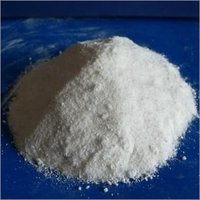 Sodium Bisulfite For Water Treatment
Product Description
Sodium Bisulfite For Water Treatment
Sodium Bisulfite plays an imperative share in the treatment of water, waste and wastewater as a stout reducing agent. The chemical elimination of softened oxygen by chemically treating with sodium bisulfite decreases the erosion rate in steel substance. Sodium bisulfite also supports in the dichlorination of drinking water and also in the chlorine elimination in waste waters. Additional, treatment technique that uses sodium bisulfite's efficiency is in the lessening of chromium. All the three responses permit for chemical elimination to be measured by the quantity of sodium bisulfite that is responded with the solution.
Sodium bisulfite is a mutual reducing mediator in the chemical industry, because it willingly responds with melted oxygen:
2 NaHSO3 + O2 → 2 NaHSO4
It is frequently added to big piping arrangements to stop oxidative erosion. In biochemical engineering usages, it is supportive to keep anaerobic circumstances within a device. Sodium Bisulfite must not be muddled with sodium bisulfate that is utilized as a pH depressing chemical for swimming pools.
In drinking water handling, sodium bisulfite is frequently added following super chlorination, to decrease the remaining chlorine before liquidating to the service tank.
In wastewater treatment, sodium bisulfite is frequently added after disinfection is done with chlorine before discharging the sewage to the receipt water. Remaining chlorine can have a harmful influence on aquatic life.
Technical Specification
| | |
| --- | --- |
| Minimum Order Quantity | 1 Metric Ton |
| Application | Desalination,dechloronisation |
| Categories | ETP Treatment Chemicals,Cooling Water Treatment Chemicals,Boiler Water Treatment Chemicals,RO Membrane Treatment Chemicals |
| Industry | Power Generation,Pulp & Paper,Chemical Processing,Food & Beverage |
Contact Us
G-9, Krishna Apra Building, Plot No D-4/5/6, Netaji Subhash Place, Pitampura, Delhi, Delhi, 110034, India
Phone :91-11-49053536