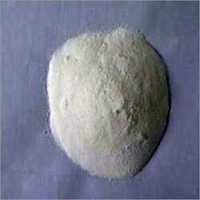 Sodium Bisulfite For Dehydrating
Product Description
Sodium Bisulfite For Dehydrating
Pretreating Fruit with Sodium Bisulfite (Sulfuring)
Sulfuring is the finest antioxidant action for preserving color. This technique is very real. It will decrease flavor loss, vitamin loss, browning, and weakening during storing. It is not an antibacterial but it depresses microbes and insects, which can cause decay. There are 2 approaches of sulfuring, separately with its own disadvantages and advantages:
1. Using sulfur fumes
Sulfur fumes are more real in comparison to sulfur solutions, but this technique employs more time and special apparatus. Fruits sulfured by this technique should not be dehydrated indoors since the odor of the fumes is unfriendly.
2. Sulfite Solution Method:
Soaking fruit in a sulfite solution is convenient. Make a preparation of 1 tablespoon sodium bisulfite, or 2 tablespoons sodium sulfite, or usage 4 tablespoons of sodium metabisulfite to a gallon of water. Immerse slices of fruit for around 5 minutes and halves of fruit for 15 minutes. When procedure is whole, eliminate fruit, solution lightly below cold tap water then home the fruit on the absorbent towels or drying trays. With this technique, the bits of fruit are, though, less methodically sulfured than they are by fumes. Since of the soaking complex, the fruit grips some water, so the drying time is elongated. Fruit which is sulfured by this technique may be dried inside or out.
WARNING - Sulfite-sensitive persons must not employ this technique and must not eat food preserved with sulfur.
It is projected that 5% of asthmatics are subtle to sulfites, and an unidentified number of non-asthmatics. The indications are rapid attacks of nausea, asthma, diarrhea, problematic breathing, and even death.
Note: Sodium bisulfite is typically obtainable at drugstores and approximately health food stores. Sodium metabisulfite and Sodium sulfite, obtainable at wine-making shops, can also be utilized.

Specification
| | |
| --- | --- |
| Minimum Order Quantity | 1000 Kilogram |
| crystalline powder | white |
| Physical State | Powder |
| Usage | Industrial |
| Packaging Size | 50 kg bags |
| Grade Standard | Reagent Grade, commercial,Technical Grade |
| Packaging Type | HDPE |
Contact Us
G-9, Krishna Apra Building, Plot No D-4/5/6, Netaji Subhash Place, Pitampura, Delhi, Delhi, 110034, India
Phone :91-11-49053536